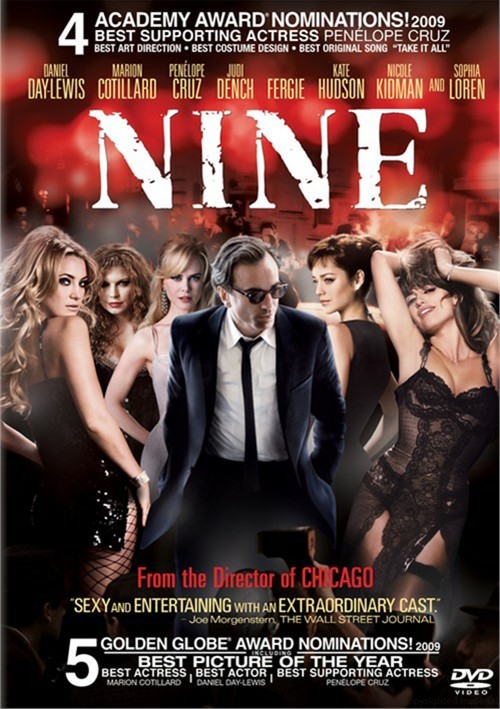 NINE DVD & BLU RAY SPECIAL FEATURES:
Commentary With Director Rob Marshall And Producer John DeLuca
8 Featurettes
3 Music Videos
A vibrant and provocative musical filled with love, lust, passion and glamour. A world famous film director reaches a creative and personal crisis of epic proportion, while balancing numerous women in his life. With its incredible all-star cast, amazing performances and stunning visuals, this razzle-dazzle extravaganza will make you long to be Italian.
Actors:
• Sophia Loren
• Daniel Day-Lewis
• Judi Dench
• Nicole Kidman
• Penelope Cruz
• Kate Hudson
• Marion Cotillard
• Stacy Ferguson
Writers:
• Anthony Minghella
• Michael Tolkin
Producers:
• Marc Platt
• Rob Marshall
• Harvey Weinstein
• John Deluca
Director:
• Rob Marshall